Acrylic Nail Art Pictures
Today I want to share a few of my acrylic Nail Art pictures, some of this are my favorite acrylic nail designs and they are some of the most visited on my website.

Lets start with my blue tip acrylic nail art picture with clear background and white and gray colors, one of my most viewed acrylic nail art pictures in this gallery.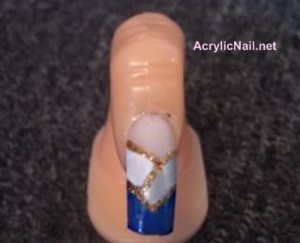 This next nail picture is one of my most viewed designs, it is a very easy to create nail design that uses a white tip with pink flowers and glitter tips.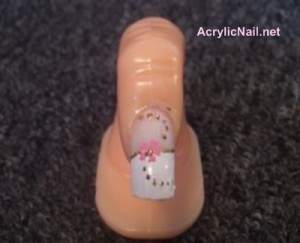 These acrylic nail art pictures have been designed so they are very easy to make, you can do this designs with very few steps and they take very little time, this next nail art picture has a bit more detail, not sure if the picture is big enough for you to see all of the detail but it has a purple flower, a pink flower, green and white stripes and purple dots.