Pretty Acrylic Nails
Recently a friend of mine asked me to make a nail design for her, she said she wanted pretty acrylic nails, she wanted a fresh acrylic design with natural colors. I created several acrylic nail designs for her and this is the one she picked.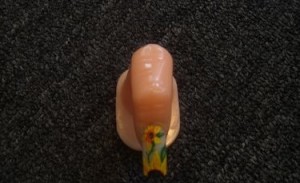 Since she wanted "pretty acrylic nails" she said that this was perfect for her, she loved the colors and the design and I was happy that she liked it.